Acupuncture for Healing & Recovery Support
Oceanside Veterinary Hospital is very excited to announce that we are now offering Acupuncture for your fur babies. 
Please schedule your pet's consult with our very own Dr. Alli who is certified in Veterinary Acupuncture and offers an integrative approach to veterinary medicine. She utilizes her training in both Eastern and Western medicine to treat and prevent a wide variety of conditions.​
We believe that using acupuncture in conjunction with medical therapy can help restore your pet's health and vitality.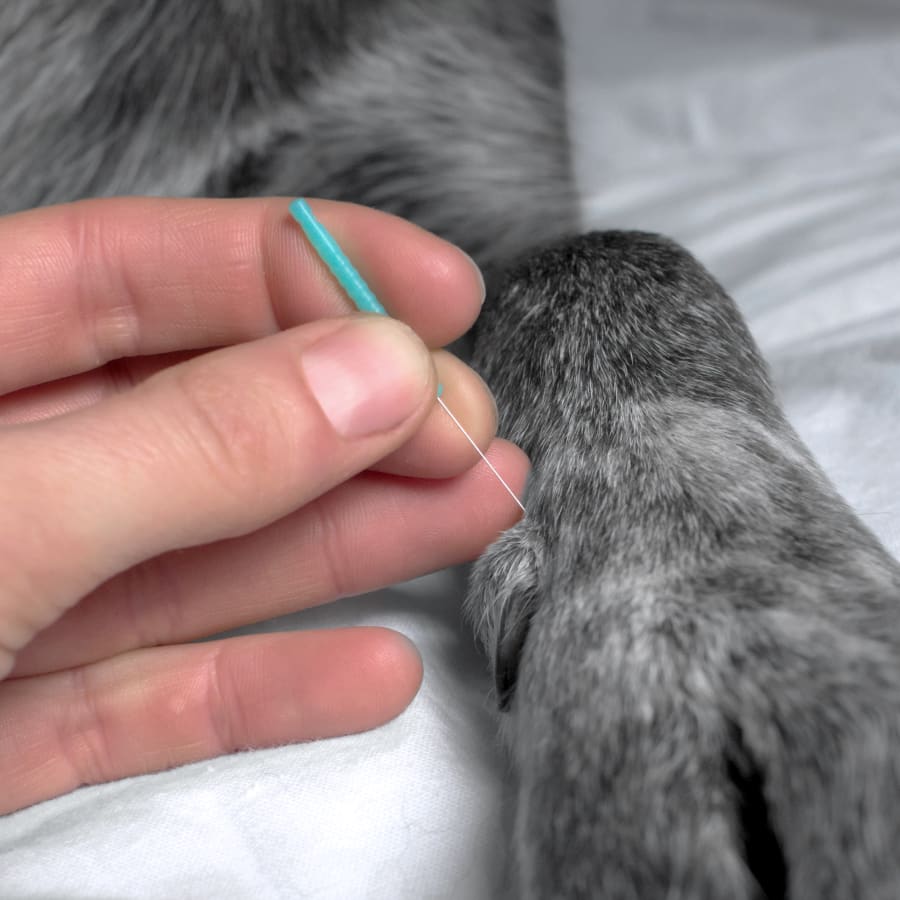 10% Off Your First Veterinary Acupuncture Consult
Mention this ad to receive 10% off your first consult. We look forward to seeing you!
The Acupuncture Technique
Acupuncture is a technique that involves the insertion of fine needles into an animal's body at specific points called meridians, where the blood vessels and nerves converge. The needles assist in channeling vital energy along these meridians, thereby supporting the nervous system, promoting circulation, and enhancing the body's natural healing abilities.
Common Acupuncture Uses
Our veterinarians frequently recommend veterinary acupuncture or other forms of Chinese medicine for a variety of conditions, including the following:
The Benefits
Acupuncture for pets provides a number of benefits, including:
Pets in poor health will benefit from the lack of systemic side effects
Lowers the amount of waste products produced
Helps relax muscles and relieve pain
Improves metabolic waste removal from the body 
Promotes an increased blood flow which boosts oxygen in tissues