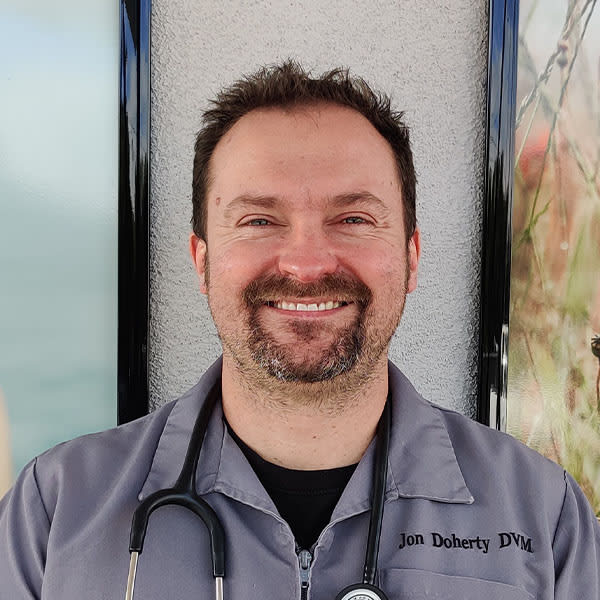 Dr. Jonathan Doherty, DVM
Dr. Jonathon Doherty graduated in 2010 from Ross University School of Veterinary Medicine, which is where he met his lovely wife Alli. He did his clinical year at Colorado State University. He started out doing primarily production animal medicine in Texas and New Mexico but transitioned to small animal practice by 2013 back in his home state of Michigan. He is excited to be taking the next step on his journey in the beautiful Oceanside community. 
Professional interests include both soft tissue and orthopedic surgeries, as well as general wellness. Pets include an energetic Australian Shepherd puppy, "Merle", and a sweet rescue cat, "Sally". Personal hobbies include yard games with friends, college football (Michigan State!) and most importantly being "Daddy Boy" to his nearly perfect daughters, Sienna and Anneliese.